Reading Time:
3
minutes
Family or little people should I say changes your perception and outlook on life. I always lived in Leeds; loved Leeds and felt it was a great place to live. A diverse, multicultural population, a strong job sector & plenty of entertainment to shake a stick at. Leeds as a city is the hub of Yorkshire.
The news of our daughter and the fact Grandparents were in Nottingham perhaps swayed the move two junctions down the motorway however Sandal, Wakefield was always an understated/underrated place to live. When you live in and around Leeds people always tend to go to the North. It's historically the more affluent area and has a raft of great places to live. It's also painfully expensive and happens to be incredibly hard to get anywhere due to traffic.
We chose Sandal, Wakefield and we don't regret it. Finding the right place to live is always a challenge but we believe for us (and perhaps many more) Sandal delivers a great blend.
London train path:
Wakefield sits on the London train path meaning you can be in Kings Cross in just over a 2 hours and 30 minutes. When the HS2 arrives it'll be even shorter. I know of people who work in London Monday – Thursday and then commute back to the North for the weekend.
Although this is still a significant journey opens up opportunities. It's feasible to contract in the South for a couple of days and make it home comfortably for part of the week.
Accessibility:
It's on the M1 corridor which opens up all sorts of opportunities. Manchester within an hour, Sheffield in 30 minutes and of course Leeds can be reached in 20 minutes. This level of accessibility is great for finding opportunities. Typically if you live in a specific area you are either tied to that area however Wakefield is well positioned for a number of other cities meaning your job search can have a broader radius thus creating more opportunities.
Parks & Walking:
I've already mentioned the fantastic parks & places to walk in Wakefield in a previous post however it's worth mentioning again when talking about Sandal as an ideal place to live.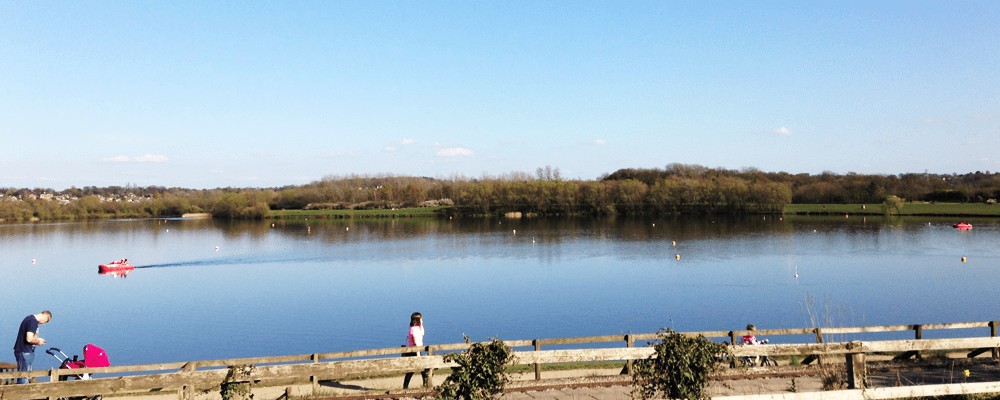 Pugneys Country park is within walking distance of most parts of Sandal as well as Sandal Castle. Furthermore Newmillerdam Country park is within half a mile. For those with young families it's an excellent place to live as there are a number of great quality parks on the doorstep which are free entertainment for children.
Reasonably priced property:
One of the main reasons for buying in Sandal was the price of the property. The area is incredibly nice and suburban however towards Leeds (especially North Leeds) it's very well priced. Venturing just half a mile to a mile down the road into Newmillerdam and you will pay a premium however Sandal is still very well priced for property of a similar size elsewhere. Our property is a four bedroomed extended 1950's semi. A similar property in North Leeds would be approximately 40-50% more expensive.
North Leeds is known as an affluent area of West Yorkshire however there are some real negatives including the one way traffic towards Leeds city centre and the distances from key commuter routes (M1).
If quality of life is important to you without breaking the bank then Sandal should be an option.
Good Internet:
As a web business owner the strength and quality of an internet connection is important to me. Having worked remotely for 18 months with a 2mb connection It was one of the main criteria around any house moves. Fortunately Sandal has great internet. As an established suburb Sandal has fiber internet availability and the speeds are strong.
Amenities:
I've never understood people with young children who live in picturesque locations with zero amenities and then complain about the lack of time with their child. This is counter productive to crafting a great life for yourself. Sure there is something charming about living in a picturesque village in a chocolate box cottage but there's a right time for every type for this type of living.
Sandal happens to be a charming place to live yet has the amenities to boot. A large 24 hour Asda, a couple of restaurants, cafe's, Doctors surgery to name just a few. There's also plans to open an M&S local which will also contribute greatly to the appeal of the area.
Summary:
Wakefield is perhaps never thought of as a place to live over it's close neighbour Leeds. As a place to live in West Yorkshire perhaps Leeds will always get the nod given the opportunities such a vibrant city offers. Sandal however was the place I wanted to raise my family. An area offering so much yet with close proximity to Northern powerhouse cities it was a natural choice for me and my family. Come have a look and see for yourself!