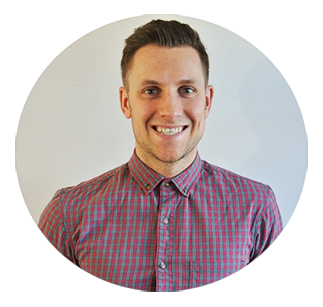 'Happy with your current digital set up? An audit from an external professional can give you further insight into what you may be missing'
You have the team in place to mount your digital marketing strategy however you need an outside perspective and opinion. Having worked across multiple verticals and sectors I can look at your current operations and make recommendations to best match the goals of your business.
How I can help you
I have a multi discipline approach to Digital; however my focus areas are both SEO/PPC. Below are some of the ways I can help you.
Digital Marketing strategy audit

– You have a strategy in place but want a second opinion. I can work with you, analyse what you are currently doing and suggest improvements/enhancements.

Competitor Analysis benchmarking report

– So many organisations work blinkered without knowing what their competitors are doing whereas others become so involved with their competitors strategy that it clouds their own judgement and end goal. I can assist you with a benchmarking report compare your business processes and performance metrics against other online competitors.

Adwords/Bing PPC Account Audit –

I have worked across a number of both Adwords & Bing campaigns ranging from large budget multi lingual campaigns to small scale accounts. An outside audit of your current paid search practice can help identify opportunities, highlight problems and ultimately improve overall performance.
Technical SEO audit –

How your website is built, how Google can index your web site in it's search engine are just some of the components of Technical SEO. Often overlooked; it's arguably one of the most important pillars in achieving exposure within the search engines. Particularly important for eCommerce sites or websites with multiple pages. With over 8 years experience in improving websites from a technical standpoint I can audit your current website and suggest recommendations to improve your visibility and ranking potential within Google (Or Bing).
Offsite Analysis (Backlink analysis and link clean up) –

Does your website have a chequered past? Were links built previously which are perhaps hindering your performance within Google? Had a link penalty and not quite sure how to remove? I have worked with a number of clients to remove link penalties, clean up backlink profiles and implement link building strategies.





I can audit your current backlink profile and make recommendations to help you achieve more visibility. Links still make the world go round in the SEO world.
Analytics audit –

Have multiple inbound marketing channels but not tracking correctly? Unsure what's working and what isn't? I can perform an audit of your Analytics setup and assist you in tracking your campaigns and performance. Analysis of your marketing channels and knowing what is working can help you mould your future strategy and focus areas.
Digital reporting Audit – You may be utilising an outside agency and want a second opinion on what they are reporting or perhaps need assistance in defining the right metrics to report. I can help with analysis of digital reports and recommendations for improvements.
Why a Digital consultant instead of a Digital agency?
There are A LOT of Digital agencies who live and breathe Digital Marketing. They come from varying reputations from great to not so great. They all typically have something in common though; growth and overheads. I have neither of these which doesn't equate to cheap but means I'm just interested in the work and helping your business. Already have an agency working on your campaigns but want an independent digital audit? No problem. I can assist too.
Managed Multi-lingual campaigns
Audit your current digital marketing strategy.
9 years experience
Hands on management
Work is completed by me
Independent freelancer
No account management
Interested in my clients not growth
Typically works off day rates & billable hours.
Honest, open and transparent
Where am I based?
I have worked with clients based across the UK ranging from Manchester right through to London however if you would prefer a local friendly face then I am commutable to the following areas of Yorkshire.
Leeds
Wakefield
Huddersfield
Sheffield
AVAILABLE TO HIRE
I love helping with digital strategy. Want to chat about your business? Give me a shout and let's put a plan together for you.
Contact me