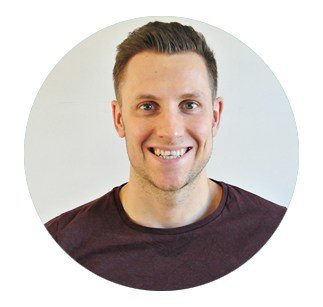 Hi. I'm Ryan. A Wakefield based independent Digital marketing consultant. I know how to drive relevant traffic to websites and make your business prosper.
I have over 9 years' experience and a proven track record of working within all areas of the search industry including FTSE 250 companies, competitive verticals & growing businesses. Comfortable in handling multi million pound budgets and a track record of delivering business growth across both B2C & B2B organisations. I now work with companies to help them implement digital strategies which work for their business.


I help companies reach their growth potential by acquiring relevant traffic for their business. I achieve this predominantly via paid media campaigns and organic search. I construct content marketing campaigns with commercial value with a focus on the long term value for your business.

Clever Bytes
Clever Bytes is an educational portal of websites tied to school curriculum delivering facts, worksheets and study guides to children across the globe.
In September 2014 I acquired what was at the time a number of educational websites. These were unloved by their owners but gaining significant traffic numbers organically (600,000 uniques a month). My background as an SEO saw the potential to grow these websites and monetise. Migrating these to responsive design, optimising for search and growing the content they have now eclipsed 1.5million uniques a month. This was all achieved while in full time employment. Clever Bytes has since allowed me to plunge into self employment and take on client work to implement my strategies and move away from the classic 9-5 mantra.
With the growth of Clever Bytes I am a digital marketeer with proven success within content marketing. A true 'practice what I preach' approach; I provide clients with a proven blueprint. There's no content for the sake of content approach. This is content marketing with commercial growth in mind.
Personal Bio
Born and raised in West Yorkshire I am 31 years old and live with my wife Beth & young daughter Matilda in a suburb of Wakefield named Sandal. They say it's grim up north but i'd beg to differ; the header image is on my doorstep!
My work has taken me far and wide; from London to Singapore. I've been fortunate to work for some fantastic companies and experience all aspects of digital marketing. I also worked remotely for 2 years for AsiaRooms.com, constructed multi-lingual paid media campaigns across 35 countries and built a marketing team of 4 from 0 in just 2 years.
One of my main passions is the ever growing workforce demographic of Generation Y. In my spare time I personally built a blog aimed at the millennial rise in the workforce. In 2 years I grew the traffic from 0 to over 30,000 visitors a month and later sold the blog to a Generation Y consultancy company. With the proceeds I built a network of educational websites (See Clever Bytes section) amassing 1.5million visits a month in term time.
Outside of work I love to spend time with my friends, family and give my daughter the best possible start in life. I'm a keen gym go'er (actually in my garage), love going out for meals and travelling the world.