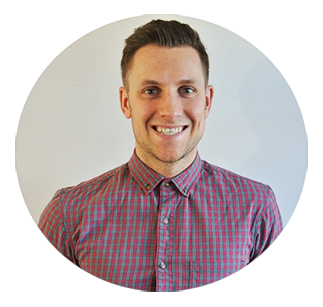 I will grow your traffic through the right content strategy, technical SEO & link refinement.
Organic search is about traffic of longevity and quality to drive your business long term. I have experience of scaling content and driving monthly visits. They say the proof is in the results and I have had FOUR websites over the past 18 months significantly increase their organic exposure.




What I can do for you
You have managed to get to my SEO services page so by this point you know what you want it's just now about finding the right person. Finding a genuine Digital marketeer can be daunting. There are so many promises online that this becomes an impossible task.
My job is really simple. I will grow your organic traffic via technical enhancements, link building and guiding you with your content strategy. As a snapshot here is what I can do for you;
Increase in your enquiries/sales: If you are looking for organic growth then essentially you want to push your 'money' terms and your primary goal is an increase in enquiries/sales. I have a track record of doing this for number of clients with ranging budgets across multiple sectors/verticals.
Qualified traffic growth:  My campaigns are relevancy driven. Growing organic traffic is easy. My strategies are based upon your business goals and traffic which is relevant to you.
Algorithm proof strategy: No website in reality is safe from Google's algorithm changes but having someone inside the industry who constantly monitors changes and tweaks is reassuring. I keep on top of how the landscape changes and apply to my clients websites.
Strong return on your spend:  I typically drive a strong return on what you invest with me. My strategies are scalable and can be utilised long term with or without my services.
Data driven decisions not emotional: I'm a data driven marketeer who will listen to the data when making changes on your campaigns. My actions will be driven by the data.
My Approach:
The four websites above were content focused websites with existing rankings and authority within the search engines however none of the domains were achieving their potential.
Granted this same success may not be transferable to every website. However traffic growth is achievable for all on a relative scale. Organic search and carefully crafted content can be the base for longevity for your business. If you are looking for viral content or high exposure social clickbait content then you have come to the wrong place.
We map our content to business benefit and deliver upper funnel traffic which in time will feed the lower funnel 'money' keywords. My content approach is based on long term ROI and not 'exposure'.
My Pillars:
On-Page Optimisation
Link Profile Analysis
Keyword Research/Strategy
How I work:
They say content is King. I would personally say that content is just one of the Knights of the roundtable. Unlike some agencies my approach is based on longevity and not 'churn and burn'. I'm not promising quick results however I can promise a strategy which will stand the test of time and help your business in the short, medium and long term.
I can help you build great content which will rank well.
Although the principles are the same for all businesses my analysis is based on your industry and your goals.
The basic blueprint:
Learn about your business
Analysis of your current position (Traffic, rankings)
Competitor/Industry analysis
On-page optimisation
Identify upper funnel content opportunities
Implement content plan
Drive lower funnel rankings/traffic
SEO Consultancy services I offer:
Search engine optimisation and getting things right for your business is not a one size fits all approach. There are so many layers and factors to SEO that it always needs a tailored approach.
The real beauty of hiring me over a digital agency is that I offer flexibility to match your businesses needs. My consultancy can be more than just a monthly management fee.
Here are a few of the areas I have helped clients with their organic search strategy.
On-site (Technical) audit & optimisation.
Content strategy formulation.
Monthly management.
One off SEO strategy audit.
Tracking & analytics integration.
In-house content marketing research.
In-House SEO executive recruitment assistance
Why me instead of a SEO agency?
There are A LOT of Digital agencies and those who specialise purely in SEO. They come from varying reputations from great to not so great. They all typically have something in common though; growth and overheads. I have neither of these which doesn't equate to cheap but means I'm just interested in the work and helping your business.
Traffic growth for multiple businesses.
Successfully grown my own sites via the same strategies
9 years experience
Hands on management
Work is completed by me
Independent freelancer
No account management
Interested in my clients not growth
Typically works off day rates & billable hours.
Honest, open and transparent
Where am I based?
I have worked with clients based across the UK ranging from Manchester right through to London however if you would prefer a local friendly face then I am commutable to the following areas of Yorkshire.
Leeds
Wakefield
Huddersfield
Sheffield
AVAILABLE TO HIRE
Organic search traffic varies by industry. Want to chat about your business? Give me a shout and let's put a plan together for you.
Contact me