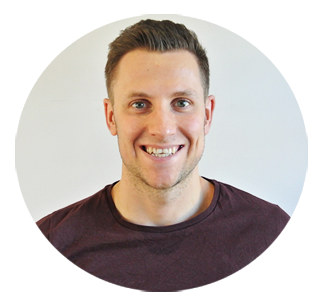 A poor paid search campaign is the equivalent of burning money in front of Google's head office.
Implementing the right Paid search campaign can yield fantastic results for your business. At the same time a poorly executed campaign can be a money pit. Those who are uncomfortable with PPC campaigns will make mistakes which can be costly. With over 9 years experience of PPC management I have created both large and small campaigns to mirror the client's goals.
Managing your PPC campaign is as important to me as it is you so I will completely self manage the campaign. No handing over to inexperienced junior members of the team. You get my time and my and my experience of handling budgets in excess of £100,000 per month.
What I can do for you
You have managed to get to my PPC landing page so by this point you know what you want it's just now about finding the right person. Finding a genuine Digital marketeer can be daunting. There are so many promises online that this becomes an impossible task.
My job is really simple. I will increase your sales/enquiries while delivering a strong return on your ad spend. As a snapshot here is what I can do for you;
Increase in your enquiries or sales: If you are looking for PPC support then your primary goal is an increase in enquiries/sales. I have a track record of doing this for number of clients with ranging budgets across multiple sectors/verticals.
Qualified traffic growth: My campaigns are relevancy driven. I'm shrewd with budget and will only target keywords of the right intent.
Strong return on your ad spend: I typically drive a strong return on your Ad spend. Naturally this is relative to the industry you are in.
Spend reduction: I'm known for my scrooge approach to account management. I'll eliminate high spending keywords which just aren't profitable for your business.
Data driven decisions not emotional: I'm a data driven marketeer who will listen to the data when making changes on your campaigns. My actions will be driven by the data.
My approach:
Like any good Digital marketeer my process begins with learning about your business. All industries and verticals are different so this is an essential step before making any performance claims. Following this I need to know how you are doing as an organisation.
My approach is completely honest, open and transparent. If PPC is not the right strategy for you I will tell you. I take on all client work based on longevity with their business. I'm not going to recommend something If I believe it won't work and I'm not here to make money from you without delivering value.
The initial research phases for any PPC campaign are similar to any Digital audit. I'll look at what we can achieve and what is right for you. Here are some of my typical steps when creating a PPC campaign:
Learn about your business
Analysis of your current position (Traffic, rankings)
Competitor/Industry analysis
Landing page identification/ optimisation
Keyword Research
Campaign implementation
Conversion tracking
Day to day management & refining
Reporting
PPC Consultancy services I offer:
Paid media management is not a one size fits all approach. The real beauty of hiring me over a digital agency is that I offer flexibility to match your businesses needs. My consultancy can be more than just a monthly management fee.
Here are a few of the areas I have helped clients with their paid search work.
Account audit & optimisation.
PPC strategy formulation.
Monthly PPC management.
One off campaign implementation.
Tracking & analytics integration.
In-House PPC recruitment assistance
Adwords & Bing Ads account creation.
Why a PPC consultant instead of a PPC agency?
There are A LOT of Digital agencies and those who specialise purely in PPC. They come from varying reputations from great to not so great. They all typically have something in common though; growth and overheads. I have neither of these which doesn't equate to cheap but means I'm just interested in the work and helping your business.
Managed Multi-lingual campaigns
Handled £100,000+ budgets a month
9 years experience
Hands on management
Work is completed by me
Independent freelancer
No account management
Interested in my clients not growth
Typically works off day rates & billable hours.
Honest, open and transparent
Where am I based?
I have worked with clients based across the UK ranging from Manchester right through to London however if you would prefer a local friendly face then I am commutable to the following areas of Yorkshire.
Leeds
Wakefield
Huddersfield
Sheffield
AVAILABLE TO HIRE
Paid search traffic varies by industry. Want to chat about your business? Give me a shout and let's put a plan together for you.
Contact me