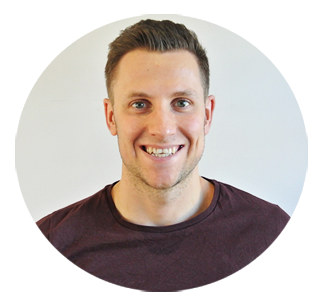 'Running a PPC campaign but want to bring it in house? I can help your business'
Logging into the Adwords interface can be overwhelming for anyone; especially those with limited understanding. Constant prompts from Google to add this keyword, up the bid on another. Anyone would think they wanted you to spend more money (cough).
Training your internal team or marketing contact in the principles of PPC (Adwords) can really help in giving the business and understanding of where you should be focusing.
Whatever the circumstances I can help you and your business understand what you need to know so you can make more informed decisions in the future.
Here are some of the training areas I can cover:
Adwords interface explanation
Keyword research
Account structure
Maintenance & optimisation
Google Adwords editor training
Why a PPC specialist instead of a training company?
There are A LOT of training companies who offer excellent training courses; particularly online. They come from varying reputations from great to not so great.
How my approach differs is that the training will be bespoke to your business; tailored around your needs. This won't be a generic training course; I will deliver a solution based upon your pain points and provide your team a base understanding.
Each sector/industry are different as are PPC strategies. Ultimately a generic course wont provide you with the tools you need to make decisions based upon your campaigns.
One to one training:
Many clients require one to one training with a member of staff who they want to transition into managing the PPC campaign. Perhaps originally you used an agency but want to bring it in house and want to know how to manage this on a day to day basis. This is where one to one training is the perfect solution.
This typically involves a set number of requirements or pain points which we work through together. This peer to peer working technique is particularly popular as the changes are actioned in real time and you are able to combine ppc consultancy with team member training.
Providing an employee within your organisation allows the day to day work to be done in house and the use of a consultant for high level strategy and direction.
Why hire me?
I have spent the past nine years working in businesses of all shapes and sizes from FTSE 250 organisations right through to honest northern companies. Within these companies I have built and managed PPC campaigns ranging from £300 a month right up to £100,000 a month.
I have a deep rooted understanding of how to build a successful PPC campaign and can provide your team with that knowledge through digital consultancy and training.
Here is a summary of why you should look to hire me for your PPC training:
Worked across multiple sectors/verticals.
Managed large and small budgets
Bespoke training to your businesses needs
Nine years experience
Hands on training
Training is conducted by me
Independent consultant
No follow up sales calls
I won't chase you for a regular retainer
Training day rate
Honest, open and transparent
Where can I deliver training
I have worked with clients based across the UK ranging from Manchester right through to London however if you would prefer a local friendly face then I am commutable to the following areas of Yorkshire.
Leeds
Wakefield
Huddersfield
Sheffield
**I am happy to conduct training in any location however depending upon the distance I will bill for travel accordingly**

Interested in working with me?
Having recently sold my educational business I am looking to work with specific local businesses who I can assist on a consultancy basis.

If you feel you could benefit from my assistance and you are a great client to work with then Drop me a note with details of your project (as thorough as possible) and we can arrange a call to discuss.