Reading Time:
7
minutes

Having lived in Leeds for close to 8 years my wife and I decided on Sandal, Wakefield as the place we wanted to live and bring up our family. With a daughter on the way (Now here) we moved to Sandal in November of 2015. There were a number of reasons for the move including my wife's parents in Nottingham (2 junctions closer), a nice suburban environment, good schools and of course the surrounding walking pleasures the area had to offer.
I think the parks, greenways and walking opportunities throughout Wakefield are understated. I'm not talking hiking here but places you can walk with the family and enjoy the scenery. Wakefield has some wonderful spots available.
New to the area too? Here are some of the top spots for a leisurely walk on a Sunday afternoon.
Yorkshire Sculpture Park:

The Yorkshire sculpture park is the crown jewel of Wakefield. Entering the district you may see signs saying 'Welcome to Wakefield, Home of the Yorkshire Sculpture park'. You may be saying to yourself 'Isn't it just a park?' And that would be so wrong. Set in the beautiful grounds of Bretton Estate which includes the adjoining Yorkshire Sculpture Park, Bretton Hall and Bretton Lakes Nature Reserve. The estate was designed over 200 years ago and is home to thousands of imported trees making a breathtaking landscape.
Since the opening of the Yorkshire Sculpture park visitors can enjoy uninterrupted views of the landscape as well as some fantastic art work throughout the park. There's no restrictions. You can freely walk around and enjoy the art and enjoy the views. Children blissfully run through the open land and enjoy the freedom the park has to offer.
The park also has two cafe's where you can enjoy food from the available menu or just have a nice drink. The main cafe has an outside balcony with stunning views of the park. Fantastic spot on a cold but crisp spring morning.
Details:
: Parking is by the hour
: Entry to the park is free.
Sandal Castle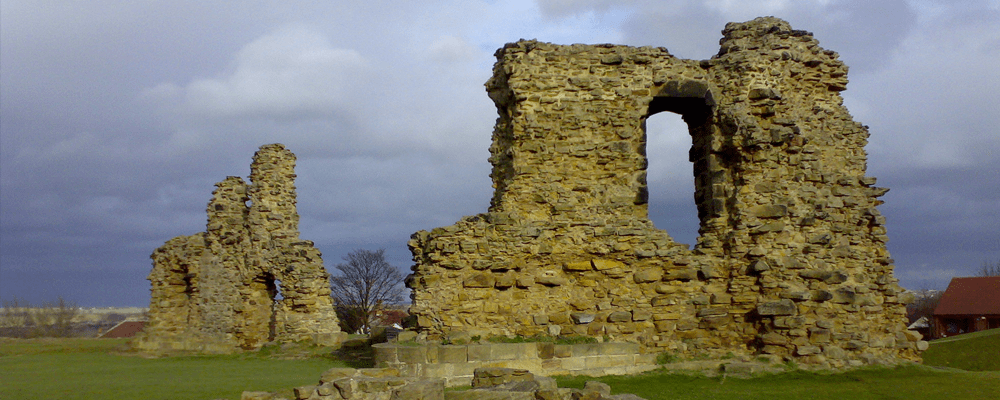 You never quite appreciate the history of a place until you move there. Sandal Castle & the romantic ruins of this medieval castle stand in a commanding position overlooking the Yorkshire countryside. The castle is famous for the Battle of Wakefield fought nearby in 1460.
Having lived in Sandal for 4 months my wife, daughter & I ventured to the castle this weekend. Sandal castle is beautiful. Not only is it famous for the battle of Wakefield but also for its mention in Shakespeare's work. The surroundings of the castle are beautiful and the views from the castle are beautiful. Even the distant hum of the M1 can not disturb this spot.
Sandal Castle and the surrounding public footpaths are a great walking spot. Picnickers and dog walkers are welcome and having visited it has a real nice feel. Certainly a spot I would recommend. Make sure you read up on the history of the castle too!
Details:
: Parking is free (Limited)
: Entry to the castle is free.
Pugneys Country Park: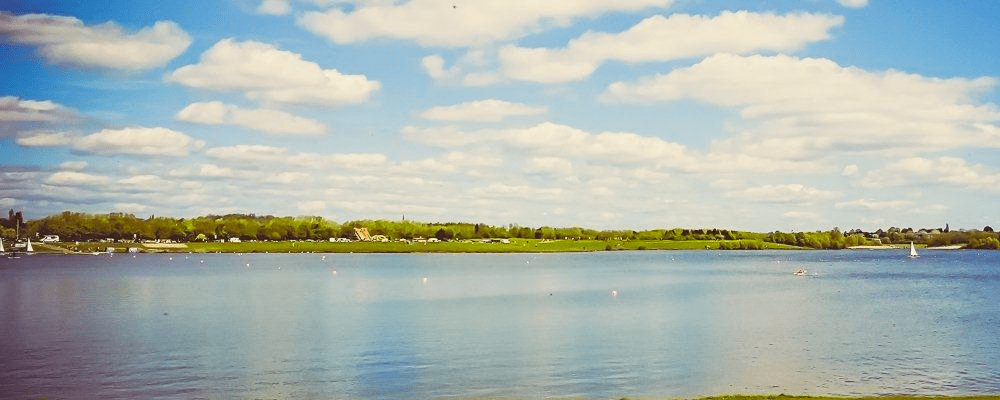 Pugneys is a watersport centre and country park located just off Denby Dale Road in Wakefield. One of the attractions to living in Sandal, Wakefield was the proximity to Pugneys country park. With a child on the way there was certainly a huge draw to a place my wife could freely walk with our daughter.
The site is over 250 acres that used to be an open cast mine, as well as a sand and gravel quarry, before it was turned into a country park in 1985. There is actually two lakes with clear paths to walk around the perimeter. You can actually make your way to Sandal Castle from Pugneys as the footpaths are connected.
Pugneys also has a number of benches & BBQ's scattered around the edges of the lake. I imagine this is a nice spot in the summer months.
The watersports side of the lake seems fantastic too. Watersports on offer include wind surfing, canoeing and kayaking, and sailing. As well as this there is a nature reserve where you can watch the local wildlife.
Pugneys is great for people of all ages. The walking paths are well maintained and the activities on offer are superb for families. My only downside to Pugneys is the cafe. It's a little disappointing and just 'ok' in terms of quality. Strikes me more as a school canteen as opposed to a cafe. Wakefield Council could really improve the profitability of this with a better cafe or a coffee stand halfway around the main lake.
Details:
: Parking is by the hour
: Entry to the park is free.
Newmillerdam Country Park: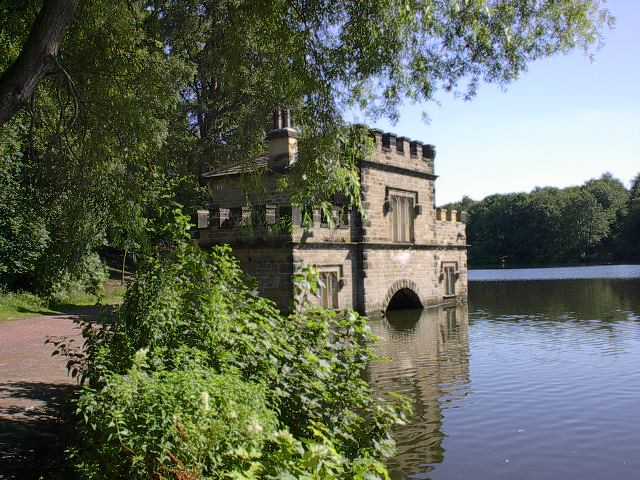 Perhaps the main reason we moved to this area was the beautiful Newmillerdam Country park. Our house is thankfully just 10-15 minutes walk from this picturesque spot.
Newmillerdam Country Park is ideal for short walks or longer rambles on the surrounding network of public rights of way. It's pram friendly and has a delightful feel to it when you visit on a Sunday afternoon. Newmillerdam is also home to two cafe's, restaurants & a couple of great pubs. All contributing to this as a superb spot to visit.
A personal favourite of ours is the Lakeside Cafe. It's certainly not the cheapest but they offer great food and drinks close to the Newmillerdam lake. A relaxed, timeless spot for everyone to enjoy.
Details:
: Parking is by the hour
: Entry to the park is free.
Walton Hall/Walton Park
Situated in the heart of Yorkshire, Walton Hall is a real piece of history that I have been lucky enough to visit and enjoy with my family. Originally built in 1767 this Palladian building is now part of the superb Waterton Park Hotel.
Despite being modernised into a hotel, the beauty and history of the location haven't become lost, with vast amounts of woodland, 26 acres of lake and a stunning nature park, this has become one of our new favourite spots for the upcoming warmer months.
What I really loved about Walton Park was the variety of wildlife and nature about, depending on the time of year you visit there is always so much to take in. Nature enthusiasts should definitely pay a visit to Walton Park for this reason alone if nothing else.
There are loads of paths to walk, cycle or go for a jog around, and once you have tired yourselves out there is a great little pub you can go to for a pint and a bite to eat.
Details:
: Free Parking
Thornes Park
Thornes Park has a lot going on, from acres of open land to explore, to a fully functioning athletics track – there is a lot you can do with the family. If you are a sports enthusiast this is a perfect spot to get some exercise in, with a leisure centre on the grounds that boasts a range of facilities.
For those looking for a more relaxing day out, Thornes Park boasts some stunning scenery, with a flat path that follows the boundary of the park, several lakes, and even a small aviary which the kids seem to love!
My wife and I came here on a warm day with our daughter and decided to make a day of it, and there was plenty to keep us all happy. The play area is great and the stork lodge café offered some lovely food that wasn't overly pricey.
The walled garden and conservatory are really quaint and intimate and was a really peaceful spot to enjoy the sun. The whole place is extremely wheelchair friendly which was also great to see!
Details:
: Plenty of parking with there being three car parks in total.
Nostell Priory Gardens
We finally got around to visiting the Priory Gardens as a family, and it didn't disappoint. There is such a vast array of activities taking place on a regular basis, that there is really something there for everyone.
The 18th Century building is described as an "architectural masterpiece" and it is pretty clear to see why with the history still well and truly intact and surrounded in rolling greenery it is quite honestly such a wonderful spot to visit. Whether it is a guided tour of the history and stories connected to the place, or just simply a walk around the grounds – Nostell Priory Gardens is a must-visit place.
When we visited we had done little research into what was available there and was pleasantly surprised to find a little menagerie tucked away which was a welcome bit of peace from the busy and fun-filled playground we had spent some time on with our daughter.
Overall, while this place wasn't the cheapest visit, it is definitely worth a visit and you could easily spend a full day there if you wanted to with an on sight café and loads to do!
Details:
: £4 for Parking
Anglers Country Park
Anglers Country Park has been on our list for quite some time, having heard about its legendary Green Flag status recognising it as one of the countries best parks, we had to check it out. It is worth mentioning from the get-go that of all the beautiful locations we have explored in and around Wakefield, Anglers is up there with one of the best when it comes to family fun.
Not only is it free to park here, but then once you get inside it is a never-ending stream of things to do; from walks and bike rides (you can actually hire a bike!) to a well known 'adventure trail' for the kids, we had a lot of fun, and our daughter especially loved every minute of it.
The nature reserve aspect of Anglers is well intact; with a range of flowers, insects and birds around for those enthusiastic about nature this is a great spot. The area is mostly taken up by a vast lake, and surrounded by woodland, and grassland and is just so peaceful to visit. There is also a quaint café and plenty of picnic areas meaning you could honestly spend a full day here and want for nothing.
Details:
: Free Parking
Summary:
Wakefield & the surrounding area have some beautiful walking spots to enjoy. They all offer something different but can all be enjoyed by families of all shapes and sizes. Not only this but they are all completely free of charge meaning they can be enjoyed without impacting the wallet. Wherever you live in Wakefield there is bound to be greenland you can enjoy.
If you have any recommendations then please use the comments below and I will add them to the post.
Image Sources:
Yorkshire.com
BBC
Wikipedia
WakefieldGov