Reading Time:
8
minutes

Three months since my last report and another year (decade) has gone by. The past 90+ days have been the most eventful since I started my self employed journey. This report will predominantly focus on my educational business and life. Freelance is certainly taking a back seat right now.

Educational Business:
Buy & Sell 66 Websites:
I briefly mentioned in the September update that we acquired 66 educational websites. This was a huge undertaking both financially and professionally. The work required in moving servers, migrating key assets to WordPress and beginning the optimisation process was overwhelming, to say the least. Ian did a stellar job with the server-side of things and we began working with an outsourced team to migrate all the websites to WordPress.

It soon became apparent however this was an incredibly difficult (and expensive) undertaking and as a result, we decided to sell off the majority of the bought websites.

The main crux of the deal always focused on retaining the core assets (Including the much-coveted NinePlanets) and we, fortunately, had an interested party who was happy to acquire the remaining assets. He had expressed interest with the previous Owner so it merely came down to sorting an appropriate deal which worked for both parties.
The deal was concluded in late December with 63 websites sold with our company retaining the 3 primary assets.
A couple of key points surrounding this transaction:
We did both the initial deal and the sale very quickly. No Lawyers, just an agreement between good people.
We had to fund a large portion of the deal via a business loan (80%). The business had great cash flow so this was easy enough to get however a lot of business loans for micro-companies (Funding Circle, Esme Loans) include a personal guarantor. We had to personally guarantee the money would be repaid.
We used a significant portion of our cash reserve for the remaining payments.
From the initial conversation of buying the websites to sending the funds, we turned this around in 10 days.
About the sale:
It was never our intention initially to sell the websites so quickly. We always planned to build these out into assets.
We didn't have a buyer in place before purchasing the websites. We certainly LUCKED out here and with anything, in business, a large portion of it is luck/timing.
The sale of the websites enabled us to pay off the business loans completely. This included hefty arrangement fees which you pay for the ability to leverage someone else's cash.
We should make an ROI on the remaining three sites within a respectable time frame. 
From a personal perspective, it's a huge relief to have the business loans completely paid off. I feel stress quite easily and live and breath the business so the level of capital we took to do the deal was a little shaky for me. The websites were making more than enough to cover the loan payments however the amount borrowed had an impact on my stress levels that's for sure! Sometimes in business, you need to take these risks……i think?

I am now looking forward to building the remaining assets further.

Another Asset Gone:
Although this 'technically' completed in January we have JUST finalised the sale of one of our primary subscription website assets. This is bittersweet for me as I absolutely loved building the website up over the years however I believe it's healthy to sell as well as buy. I use football clubs as an example. Even the best football teams move on their prized assets from time to time. It's natural & it's healthy.

This is something I've done ever since starting my self employed journey. I built and sold GenerationY.com. When our subscription business started to take off we sold around 10 Adsense sites to leverage more cash to fund further worksheets. Selling and moving on is part of life.

We were hoping to complete this deal before Christmas however complications with Lawyers and technicalities meant we went into the holidays in limbo. I tried to put this to the back of my mind but it's difficult when you have such a large transaction looming over you.

The deal did finally complete on the 6th January and the asset has been quickly transferred and the handover is mostly done. We were completely open and transparent with the buyer and actually provided a ton of access within the due diligence process (perhaps foolishly?). This has allowed a quick turnaround on the handover.

A couple of key points surrounding the transaction:
This is an asset sale so from a tax efficiency perspective it doesn't provide us with a big pay deal. The taxman loves us though! 
The asset was 58% of our revenue (and growing) so quite a dent in our operations.
It contributed to approximately 60/70% of our support tickets
It was the first website Ian & I bought as a partnership.
Out of respect to the buyer, I won't go into any further details.
Reasons for selling:
It's always hard to find the 'right time' to sell an asset. We've had significant interest over the years and have come close to selling the entire business many times however this one felt right. The buyer was switched on and keen to get things moving.

I absolutely loved this website and we built the entire subscription model from the ground up. I remember setting my alarm for 3:30am/4am to create worksheets and resources (they were awful) before heading off to my day job. It's been four years of consistency. We've not done anything special. We merely showed a level of consistency and continued to improve.
I have many reasons for selling the asset however below are some of the primary ones when making the final decision:
Never interested in selling the entire business: Selling everything never appealed to me. Unless it was a ridiculous multiple I still wanted to work on and improve our remaining assets. I enjoy it immensely and love having something to work on every day. The tax breaks on selling shares were irrelevant to me.
De-risk: Google Algorithms, personal happiness, reducing stress levels. Removing a large portion of the day to day active business and having the funds secured has allowed us to de-risk while still keeping our toe in the water.
Headspace: The asset was predominantly US-based so a significant portion of support tickets/queries were out of business hours. Although we had successfully outsourced support I found it impossible to switch off. There were times I would wake and check the time and stupidly click into email and start reading tickets. When you've built a business from the ground up you feel the good, the bad and the ugly. When I am vested into something I am all in. Removing this means the vast majority of correspondence is now within UK business hours.
Staying fresh: This may sound strange but even your own business gets boring. I like to stay fresh, continue to try new things and switch things up. I felt as though I had completed the game. The asset was fully outsourced and running smoothly. A fresh pair of eyes can perhaps grow it further. I fully believe the new owner will achieve big with the site. 
Guaranteed income: Because it's an asset sale the proceeds are within the business. There's no bumper payday. What we do have however is guaranteed income.  I believe time is our biggest asset and freeing up a significant portion of my day to day time will hopefully enable me to achieve more in all aspects of my life.
What's Next?
When you sell a business asset and take the need for short term earnings off the table there's a weird expectation as to what to do next. It's a little different as we still retain 42% of our revenue stream however I suddenly have far more free time and less to do. It's completely liberating but at the same time also scary as you feel like you should be utilising every second of time to achieve more.

It's been a couple of days so I am still working on the balance. I still want to develop professionally and I have a number of great ideas but nothing concrete. Perhaps you can hold me accountable that I achieve some of these goals? Here are a couple of ideas and activities I am playing with. Would love to get your thoughts.

Offline Skills Generation:
I am hardworking and determined but not very handy when it comes to DIY. The common theme is to outsource your weaknesses however I enjoy downtime away from the computer. Tending to the garden, the house and general manual labour. My DIY skills, however, are terrible.
As a result, I have enrolled in a night school class in Basic Joinery which starts in March. Really it's just the core skills but it's something I have always wanted to do. Even if it's
perfecting putting up a shelf 😀
By the way, if anyone is interested in learning some core life schools like this then check out your local council. They run classes at ridiculously low rates. My class is £25 (not a typo) for 8 weeks of classes. That's just £3 a class.
Remaining Business:
My passion and drive to succeed with the remaining business hasn't changed since the sale. I am more determined than ever to grow the remaining assets. We already have a great team in place so our focus now is consistency and improvements. We also have further assets to build out (we recently purchased https://alevels.co.uk). I am excited for the year ahead.
Family Life:
The flexibility self-employment brings has meant we have always had the right blend of family life and work. I love spending time with my Wife & Daughter and I am thankful to have the opportunity to be involved on a day to day level without compromise.
It's likely I will spend more time away from work and with the family but still maintaining the right blend between professional aspirations and family life. The blend is the tricky part and managing my own business goals while making sure I am available for all the joy family brings.
Acquisition & Investors:
There's a huge play for the education sector currently from a varying number of investors. Although I am not seeking the VC route I am interested in potentially collaborating with an investor or investors to acquire more sites within the sector away from my current business.
I have a proven track record of acquiring, improving and building outsourced teams to run subscription websites which help teachers and students across the globe. It's something I am actively interested in so if this is something you would like to be part of please drop me a note.

Social:
Since leaving my full-time job I have predominantly worked from home. I wouldn't change this and have no plans to return to the office however I miss the interaction with people outside of my current social circle. Work brings you together with people who you may not have ever met in life.
I am looking to meet and catch up with more people in and around the Digital space. If you're local to me or within an hour radius give me a shout and we can catch up.
On a less business-focused note, let me leave you with some photos from a recent family trip to Lanzarote where we spent the days after Christmas and into the New Year.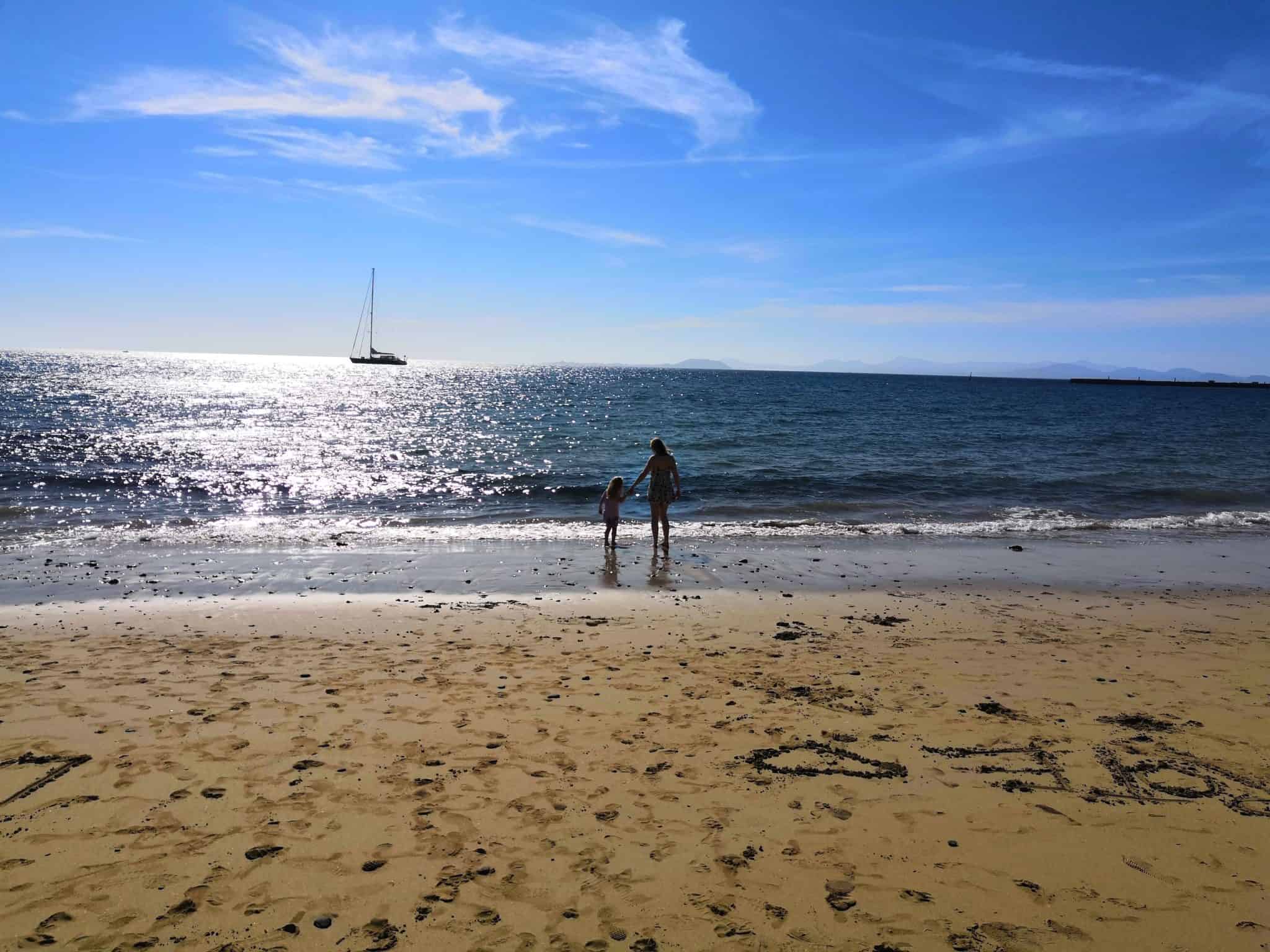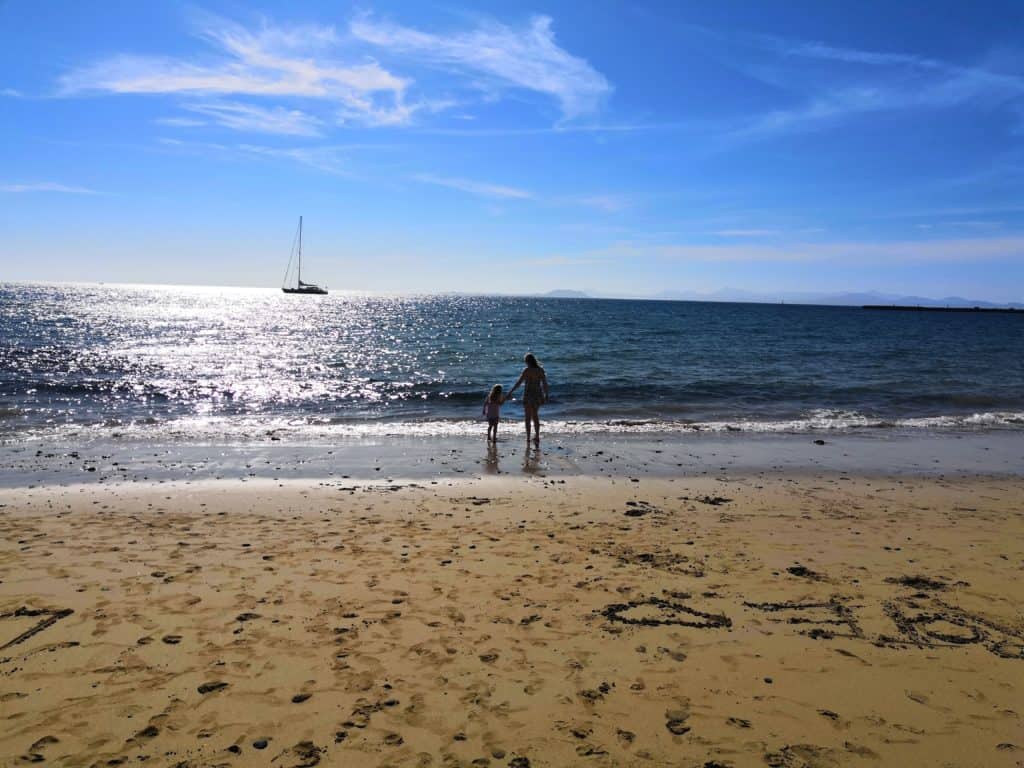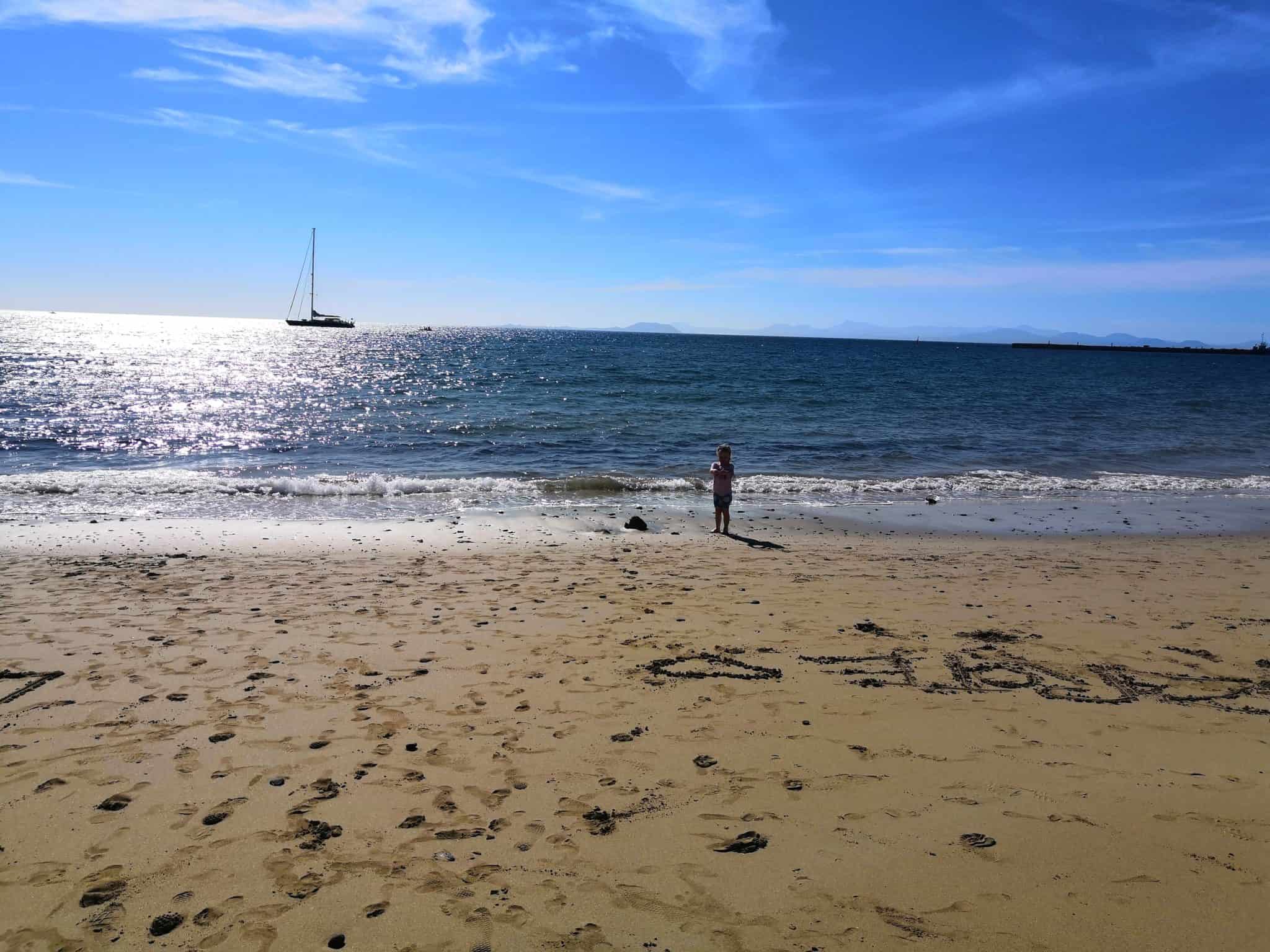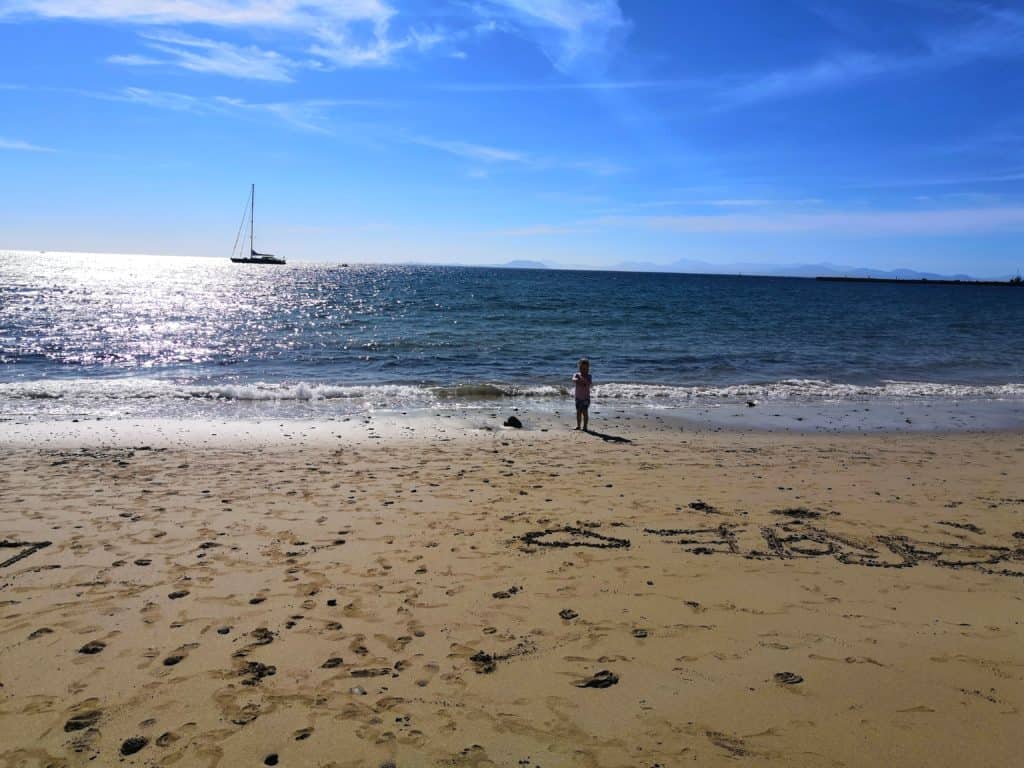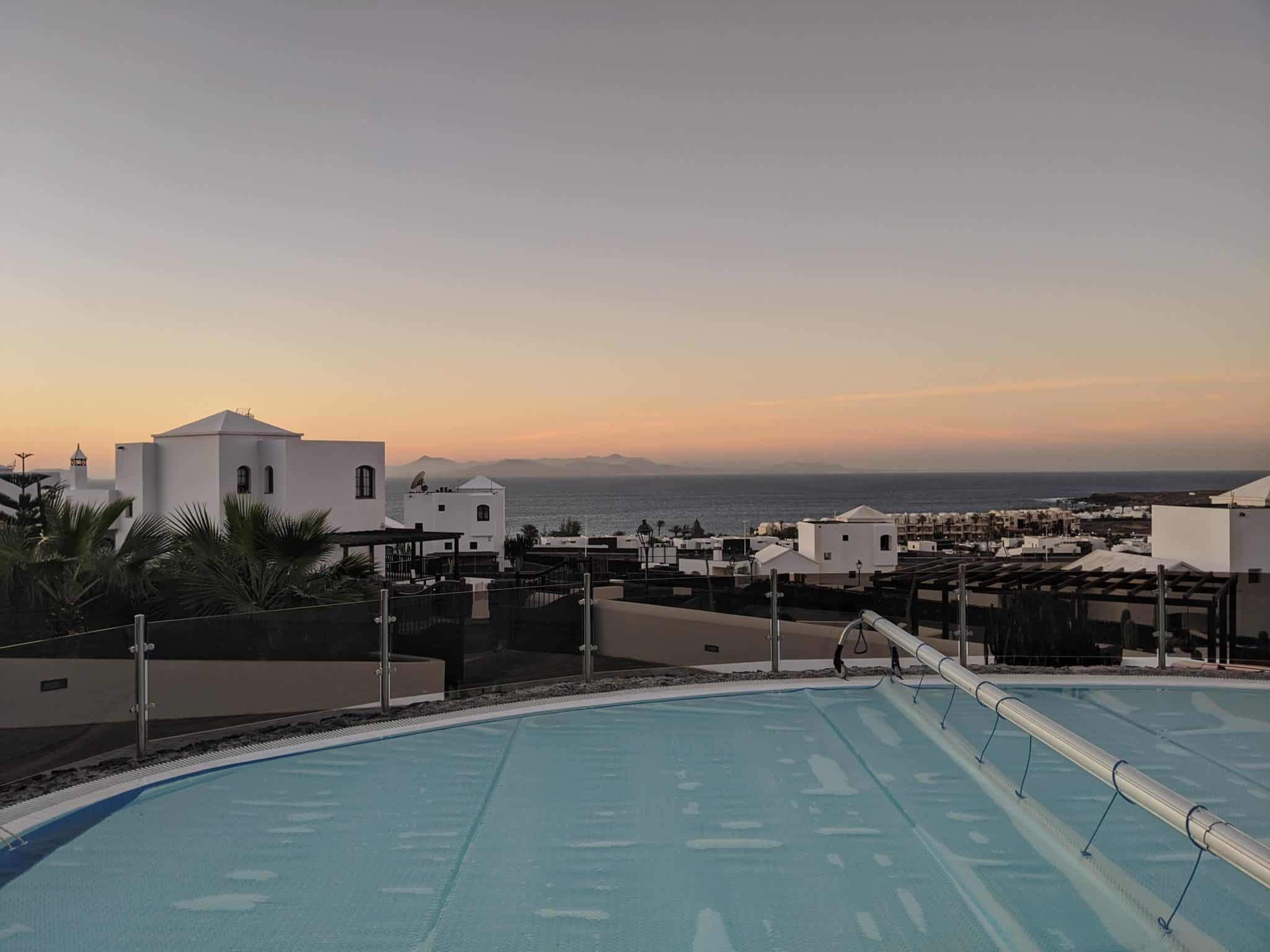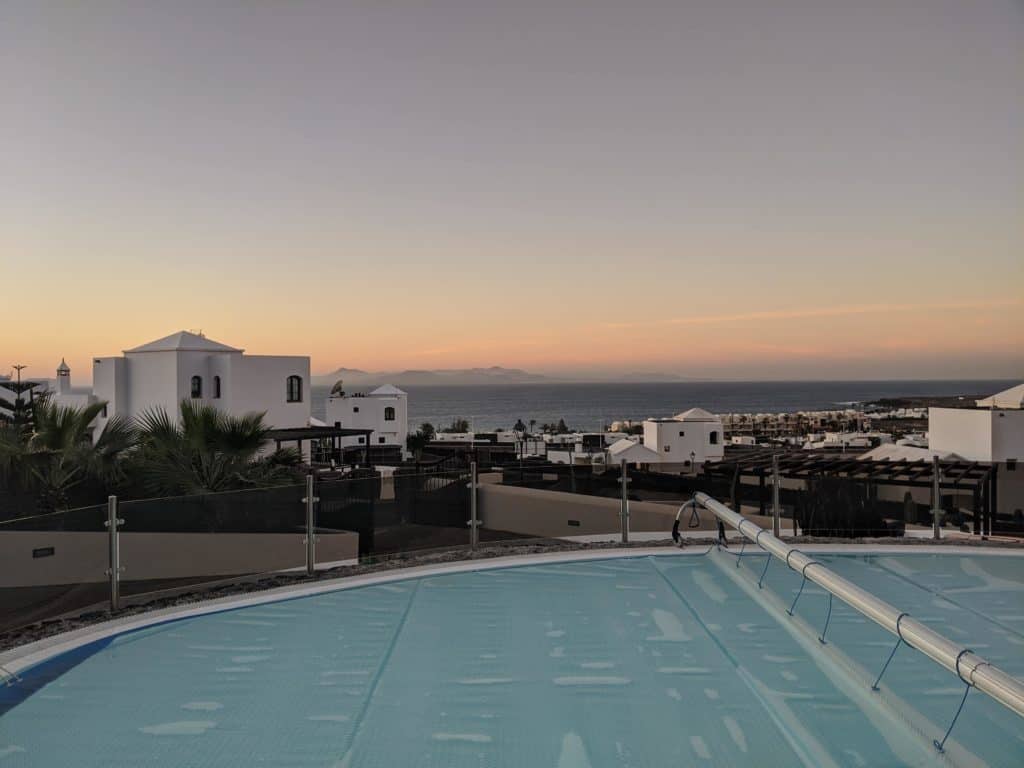 It's safe to say it's been a busy three months for me. How did you spend the last 90+ days? Do you find these reports useful? I'd love to hear from you so tweet me with what you have been up to! Any further questions do let me know!