Reading Time:
3
minutes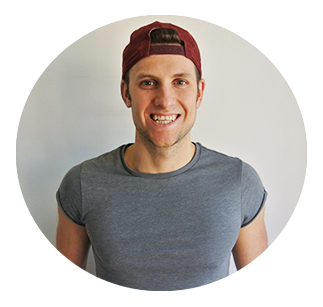 Moving into world of freelance I wanted to differentiate from the norm. A freelancer in the overcrowded space of Digital marketing I wanted to have a personal identity, an approach different to others.
Many differentiate by sector target. Pritesh Patel does this incredibly well within the Digital marketing space as he focuses on the construction sector. Although this was a consideration of mine, I decided to differentiate based upon my personal identity and branding in a hope of targeting local clients who struck an infinity with my personality & approach.
I remember showing Krystian Szastok my website and he alluded to the above photo being 'unprofessional' and not client facing. This comment shook me a little bit. 'Could a baseball cap really be that offensive?'.
On the flipside my friend Ian Nuttall creator of Salary Calculator Pro said 'Fuck that it's your identity and branding. If someone would turn down working with you over a photo then they aren't the clients you are looking for.'
I decided to take Ian's approach.
Freelancing is a world different to any corporate environment. Within the corporate world there may be a strict dress code or an approach to work that you're uncomfortable with. I've made the conscious decision to freelance and conforming to something outside of my comfort zone doesn't seem right to me. That's not to say I'm going to rock up to a meeting in a baseball cap; of course I'm not! But at the same time clients who judge based upon appearance aren't the ones for me.
Krystian's comments were of the best intentions, however I wanted to do this in a way I was comfortable with, attracting the clients I wanted to work with.
Perhaps judge me on:
The testimonials from companies i've worked for.
Growing an educational site portfolio of in excess of 1.5million visits a month via organic search.
My interests & passions.
How I can help your company
As a freelancer you have this choice to screen clients before they even contact you. You can turn down work as you please (finances permitting) and carve the career path YOU want to lead. Unfortunately the same doesn't happen when taking an employed role. You only get so much of a feel for a company throughout the interview process; you don't really know the full extent until you spend some time as an employee. At the same time many people turn down jobs because the culture or environment doesn't feel quite right. My identity as a freelancer is reverse engineering this??
Having this unique identity or focus allows you to find that audience. You may have to play the long game which is why multiple income streams or initially going part time makes sense. Finding the right clients and building the right business all take time. You could conform but there's a chance freelancing will become no different to the job you left behind or the job you disliked.
As a freelancer you should aim to:
Stick with a style and run with it. Make yourself different from other freelancers. I'm looking for clients who want someone for the long game to consultant. Anything which doesn't feel right I won't agree to. A great example of this is the portfolio site of Scott Riley. Scott's approach isn't for everyone but nobody can say he's not talented at what he does. Scott knows the type of companies he wants to work for and this is echoed in the style/wording of his portfolio site.
Niche down or target specific sectors. This may be targeting by a specific region or perhaps targeting florists for example, for your web design business. You may even target age demographic which is reflected in your marketing.
Blog about subjects potential clients may be interested in or subjects which will yield higher rankings. Why would I blog about Digital Marketing when my target audience just wouldn't be interested in this? I've seen many freelancers trying to blog based on their core skills set but not having the time to do anything better than the industry standard. My preference is to rank for freelancer terms as well as having exposure within Leeds/Wakefield. My content focus will be in this area.
Do what makes you happy – You've become a freelancer for a reason. Pick and choose what makes you the happiest.
Keep the baseball cap or quirk which makes you different. Let your skills and your past achievements do the talking. Have a target audience & identity and stick to it. This is your business so this should be done on your terms. You will enjoy it far more this way.