If you have found yourself here then it is probably due to the sudden realisation that your business may need protection.
Whether you are at the start of your freelancing career, or months, even years in – it is never too late to build yourself a legal safety net.
I know first-hand how daunting the insurance world can be, let's face it – it is a veritable minefield of jargon, forms, and T&Cs! It is also not something most freelancers consider when they first start out on their solo career!
When making the big move from your traditional 9-5 to a work-from-home freelancing, there are quite frankly hundreds of thoughts going through your mind! Will I be able to earn enough money to support myself and my family? How will I get clients? Am I good enough to go it alone?
So the last thing most of us consider is, am I protected if something bad were to happen? It is easy to take for granted the built-in safety net that comes with most normal jobs. Organisations are there to support you if something was to happen and tend to have all the necessary cover in place.
It's easy to forget that when you cut yourself loose for freedom in your work, you are also cutting all ties with the protection that job offered you.
If by now you are becoming frantic, don't despair! Whilst there are numerous freelance insurance companies out there all claiming to be the best, there is one standout organisation that I feel could be the answer to your worries!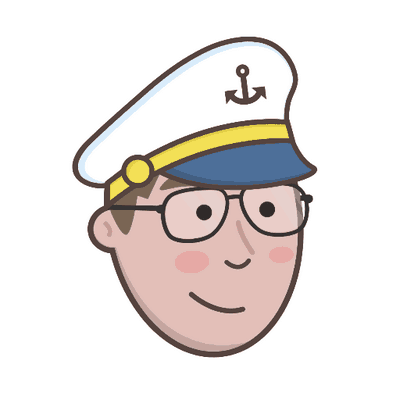 With Jack . . .
Unlike your standard insurance company, Jack offers a plain as day insurance service. Forget your aggressive sales pitches, you can relax. Jack is simple to understand, and even simpler to get insured with!
With Jack you are looking at three of the main kinds of insurance:
If you find yourself in a tricky situation with your client, and they are threatening legal action against you, this insurance is the support you will require in terms of legal fees and compensation costs.
Public Liability Insurance –

This may not be necessary for all freelancers, it certainly depends on your specific line of work!

In a nutshell, this type of insurance is to cover any injuries that may occur either at your premises or your clients!
If you work primarily by yourself, then the need for this insurance may not be worth paying for! However, I always recommend covering all bases so that you are not restricting yourself or your business!
Contents Insurance –

There aren't many businesses that can run successfully without any equipment at all! This insurance provides you with financial security in the case of damage or theft of your work equipment.
If for example, you are using a computer for both work and personal reasons, then your home insurance may cover this, but it is important to check. If your work equipment is hundreds or thousands of pounds can you really afford to pay that if the worst was to happen?
Why Jack?
What makes Jack so unique is that it is so personal! If like me you don't want to be passed from pillar to post, then Jack is your man. You can expect a straightforward experience from start to finish, with all your concerns being addressed as and when they may arise!
With Jack, at no time are you dealing with a robot, nor will you be blindsided by technical terminology. I hate nothing more than when insurance companies try to reel you in with larger than life claims, and blanket policies, with Jack you know what you are getting. They specialise in specific areas of Freelance so that you know you are receiving the most appropriate and experienced service.
Is it Expensive?
One of the first things freelancers want to know is how much the cost will set them back! Unfortunately, this is impossible to answer in any general way!
Each freelancer will have individual needs that are appropriate for their specific business, and that will determine the insurance they take out, and the fee that ensues!
With Jack offers a very competitive pricing structure and benefits that are unmatched by many other insurance companies.
What type of freelancers does Jack cover?
Jack specialises in freelance insurance for creatives; typically those with an element of digital to their role. Examples of these roles would be as followed:
Photography
Digital marketeer
Web Designer
Web Developer
Content Writer
The beauty of Jack is that they are happy to tailor a solution which fits your business.
So, why should you have freelance insurance?
If you are a small business, who only deals with local clients on little projects, you may feel that there really is no need for insurance! But, what insurance will give you absolutely outweighs the annual costs:
Security in each and every job

Financial support, should the worst occur

Professionalism (Clients love when a freelancer is all set up with their own insurance!)

Most importantly – Peace of mind!!
It is hard enough working your way up from the bottom on your own. You are the face, the name, and the reputation of all that you do!
For me, it would be crazy not to cover yourself after working so hard to build your freelancing business.