Reading Time:
12
minutes

Five years self-employed and counting. A (hopefully) daily diary of the ups and downs of self-employment. Will include breaks when on annual leave.

Note: The diary will be written the day after the date shown recapping the day
28/8/2020
I ventured to the Cinema last night which was the first time I've perhaps been for over 8 months. The experience was eerie and I felt sad for the employees and business owners. We walked in at 6:30pm on a Friday night (prime time viewing) and we saw two other customers and around six employees.
Sitting down to watch the film felt normal but the film started with just six customers in total. A newly released film and just six customers? Will/how does this go back to normal?

Leaving after the film there wasn't one customer in the main lobby area. 9pm on a Friday night.

I actually felt sad again leaving the Cinema. Sad for those who are employed and for the future of British Film. There's no denying it's far too expensive however I have always enjoyed the experience from time to time.

Heading home in the car I drove past a local pub and the car park was full of cars. The entire pub was bursting from the seams with people. Is the pub deemed as more 'essential' whereas the cinema is seen as 'optional' as the experience can be replicated in some way at home?

I do question whether there's actually a way back for something which was already struggling before the Pandemic.
27/8/2020
Summer is always the time of significant investment in our business. As an educational subscription business, there are always tweaks to the content we deliver. New specifications, additional material, working on a brand new exam board. It's a never-ending update of content and improvements.

On top of this, we are always on the hunt for new projects; particularly this year after the sale of our main asset.

We've spent big in the Summer of 2020. Content enhancements across all sites, two new subscription sites (maybe three) and affiliate content on another project we are working on. There's certainly no holding back!

We are quite relaxed when it comes to budgeting. We don't really have one 😀 Jokes aside it's always a nervous time wondering if our investments will come to fruition. Will teachers buy? Will we see a return? It's largely unknown and there's no clear answer.

This content is, however, a long term investment. Some of the materials placed will achieve a return for years to come. The beauty of a content subscription business is that it can always be tweaked and improved; even if a customer is disappointed. The turnaround can always be within days vs months/years with a physical product.

Hold your hats….it's going to be a bumpy ride!
26/8/2020
Long term followers will know we moved house at the beginning of May just as lockdown restrictions loosened. If you didn't read this then you can here.

We've settled in nicely and absolutely love the house. Speaking to my wife Beth we both agreed that it's not just been a house change but also a lifestyle change. I've never felt more relaxed than I have in this house.

The attraction of the house from a functionality perspective was that it has gardens to four sides and just one immediate neighbour to the left of the house. Their house is slightly set forward also so it has the benefits of having neighbours and community but without the downsides.

Since moving our lifestyle has changed. Not majorly but subtle changes which have made things feel so much better. When living in a semi-detached home you are more conscious of noise and the impact on neighbours. We certainly aren't a noisy family (mostly asleep before 9:30 pm) but feel freer to do what we want to do now we are detached without worrying about neighbours. I would imagine this is purely psychological.

We have already submitted plans for the work we would like to do. It's not as heavy as last time but it will still involve significant upheaval. We are certainly more experienced and knowledgeable this time. We've decided on a builder who is available to start in November subject to planning approval. We are naturally excited but also apprehensive with a baby on the way, Matilda starting school and the small part of my business running from home. I may look at a short term office let again.

I will keep you posted 😀
24/8/2020
I've been an avid reader of the 'FIRE' movement for a number of years now. The movement comes in for a fair bit of criticism as some of the poster children were highly paid techies from the states who were able to save fast and hard. This was deemed unrealistic for many.

The basic premise is simple. Save more than you earn, remove any personal debt, have a safety fund, pay yourself first and invest it into low-cost index funds.

I started reading while on a three week trip to France around 3-4 years ago and couldn't get enough. At the time I had limited pension contributions, a little debt due to our house extension and one of our cars on a lease (it was actually a very low-cost lease).

Since then the extension was fully paid for (we've moved house since also), we now own two older vehicles outright, I've invested a lot in the stock market via Pension & ISA as well as a healthy safety fund. It changed the way I think about money.

Personally I think finding out about the FIRE movement when I did was the right time. If anyone reading is a long term follower of mine they will know I initially started my business using interest-free credit cards. A number of bloggers within the FIRE community are risk-averse so the business may have never happened if I studied things sooner and I may be still in full-time employment.

But the 'core' principles of the FIRE movement have helped me greatly since; particularly when selling our (at the time) main website and deciding how to invest that money.

Mr Money Mustache is the godfather of the FIRE Movement. Here are a couple of his classic posts to get you started.

https://www.mrmoneymustache.com/2013/02/22/getting-rich-from-zero-to-hero-in-one-blog-post/
https://www.mrmoneymustache.com/2012/01/13/the-shockingly-simple-math-behind-early-retirement/
https://www.mrmoneymustache.com/2011/10/06/the-true-cost-of-commuting/ – Personal favourite.
https://www.mrmoneymustache.com/2012/05/29/how-much-do-i-need-for-retirement/
23/8/2020
Starting your day on the right foot has a whole host of benefits.

After spending a considerable amount of time in the car on Saturday I woke on Sunday to be met with the perfect Summer morning for riding my bike. Cool but with the Sun creeping through I jumped on my bike and headed for a 30-minute jaunt.
I am 100%, not a cyclist. I enjoy leisurely cycle rides. My bike was stupidly cheap (Around £100) of which I bought when commuting to the part-time job I had in my early self employed days. 5+ years on and I can't part with it. I don't ride often so whenever I spec up a brand new bike I always look back at the one I have which works perfectly fine and decide against it.

We are fortunate that we live in an area where there are so many routes to cycle. From my house, I can make it to the local lake virtually on public footpaths. There's just one road to cross but at 6:30 on a Sunday there aren't too many cars.

The cycle set the tone for the day. At home, without cars, spending time with friends locally. This couldn't have been more different from Saturday's events. It got me thinking about how we virtually control our own decisions and the decisions we make define us.

Should we be more selfish and do what we enjoy vs doing what we 'think' we should do? Life is indeed about choices and there is a true cost of saying yes.
22/8/2020
As a family we try to avoid using our car(s) as much as possible. I've worked from home both part-time and now full time for over 10 years, we do a lot of things locally to where we live and typically use our cars to visit family and friends only.
Today we visited friends and it was one of those days which reaffirmed why we don't use our cars often. What is typically a 2 hour round journey took well over 3 hours due to traffic. We had a nice time with friends but the journey put a real dampener on everything.
Weekends are special times where we spend all our time together. We cook great food, exercise, see friends and spend time in the garden. A long drive absolutely kills that jive. We were flat, hadn't exercised and the day was over without us doing so. This was chalk and cheese as to the type of Saturday's we typically enjoy.
21/8/2020
Our business has always involved outsourcing to freelancers across the globe. Across our 5 years in business, we've worked with in excess of 100 freelancers who all have the ability to control how they work and when they work.
We are pretty relaxed when it comes to schedules. We largely pay fixed prices and as long as the work is completed when it should be we are happy to let them dictate the rest.
It dawned on me today that my role within the business has changed dramatically since starting. Initially, I did everything. Worksheet creation, content writing, support tickets. Now I am merely the glue which brings it together. Project manager of sorts making sure everything ticks, progresses and things stay on track.

Although the above tasks now sit under someone else I am still busy. Constantly researching new projects, finding new freelancers and making sure we keep growing and more importantly continue to produce outstanding quality for our members.
When we sold our (at the time) main asset back in January I told myself (and many readers) I would relax a little more. I haven't really done this. Perhaps the pandemic has made me realise you have to keep growing and progressing. We are actually busier than ever!

I guess I learnt one thing. Business evolves, you as a person evolve but you have to continue to think bigger to motivate yourself.
20/8/2020
It never dawned on me until I got a little older that the weather is hugely influential in relation to ones overall mood. We've had an on and off Summer after a wonderful Spring which made lock down far more palatable. As a country, these weather conditions brought a lot of optimism while on lock down. There was a huge surge in bike sales & people were walking rather than using their cars. Unfortunately, it seems car use is now back to pre-coronavirus levels.
The weather this past week has been grim. Couple that with just returning from a wonderful family holiday we've all felt a little more flat than usual. Fortunately, yesterday was a beautiful Sunny day. I finished work slightly early and played in my the garden with Matilda while cutting the grass and generally just relaxing after a days work.

We all played, ate and generally chilled in the garden for three hours without looking at the clock. Before we knew it was bedtime for Matilda. It's wonderful to get lost in a moment when the weather doesn't dictate what you choose to do.

Waking up this morning to grim weather again made me reflect on how much influence weather has on life. Where you live is a huge factor and it's a real downside of living in the UK; particularly the Northern part which tends to get worse weather than the South.
We've discussed countless times that we'd love to live somewhere with better weather but ultimately family, friends and a settled life always keep us at our current location. If only we could pick up everything we have here!

In all parts of my life I am process driven and take action. This is one part where we waste so many hours discussing. The way we want to live our life is very much compromised by the weather conditions so it continues to be food for thought in every decision we make.
19/8/2020
A huge component of my decision to go self-employed was that if executed correctly it could provide us with base for a fluid family life. Most families have a real imbalance where one of the family members (historically the father) or both are out of the house for long hours. This is not what we wanted.
As mentioned previously my wife Beth is 33 weeks pregnant and due to Covid she's not been able to have any type of personal care. Fortunately, as things have begun to unlock she was able to book a 'baby massage' today. The real beauty of self-employment is that she can do this while I take Matilda. It's no big deal as I can make up the time at the beginning of the end of the day.
This is a huge part of why I choose to Work From Home and have had no real luck with co-working spaces. I don't want our life to be boxed into specific categories and times of the day. Work/Life/Play should all be adaptable as and when specific needs arise. Taking the afternoon off work also meant this didn't eat into our family time.

Too many people see work as the primary importance in everything they do. Take a step back and look at the bigger picture. It's about finding a solution which is right for you and your family. Ours isn't always perfect but our work/life integration is pretty good and neither takes precedence over the other.
18/8/2020
An irrational fear of the dark within a four-year-olds mind & a wife who is 33 weeks pregnant has put a blocker to my great sleep since moving into this house. It's made me realise just how important sleep is.
I've always been a light sleeper and an early riser but I find myself awake writing this at 3:30am. Maybe not this early!

I am fortunate today that I run my own business from the comfort of my own home. I can make the time up if I need a day off to catch up on sleep. It does, however, take me back to the times when I worked within the corporate environment where id slog through a full days work having slept poorly the night before. Battling meetings, hitting that 3pm slump. I am glad those days are behind me.
The main impact sleep has on me is the overall decisions I make. Playing with Matilda, eating healthy food and working out all seem much harder when sleep deprived. The bi-product of this is a domino effect on health, fitness and lifestyle. I can see why those with highly stressful jobs where sleep is pushed to one side struggle with long-term health.
How do you function on a lack of sleep?
17/8/2020
Don't worry this is not a failure after two days! I decided that a daily diary is quite a challenge to keep up with 365 days a year so I will give myself designated breaks when on holiday to have a breather.
It's my first day back in the (always at home) office after a wonderful week in Devon.

England (when the sun shines) is a wonderful place to holiday and South Devon is a great part of the country. I love the connection between coast and greenery. It's a unique blend and it incorporates my favourite activities; those of which are free and nature-filled.
There's something simplistic about a holiday in the UK. There was a real buzz packing the car and using our own set of wheels to venture on holiday. Seeing thousands of families doing the same made the experience even more special. Of course the dynamic of the holiday would have been completely different if the weather was shit. Fortunately for us we had glorious weather and an 5 star campsite with an Indoor & Outdoor pool. Couple this with the coastal beauty spots it was genuinely a holiday to remember.
My wife and I commented it was arguably one of our favourites. We've stayed in Villa's across the world but loved the static caravan. It was the best part of camping without the less so fun parts.

Today has been a day of catching up on everything I missed while away. We have a lot of preparation for September when the school year starts and we are already seeing teachers return to our websites. It's positive news and one we hope will come good when the term officially begins. We've invested heavily in content this Summer and my fingers are crossed we will reap the rewards.

We are less than 8 weeks away from child number 2 which I am relatively relaxed about. My wife has been an absolute trooper throughout so let's hope the final leg is kind on her.
8/8/2020
It's Beth's (My wife) birthday in a couple of days and we entertained her Mum, Dad, Sister & partner. Good food, games in the garden and plenty of cake. We would typically have a large family gathering for our birthdays with both sides of the family together. Unfortunately due to Covid-19 we had to split this so my parents will be coming next week.
We are a couple of months into living in the new house and we absolutely love it. The garden is an oasis of wildflowers, birds and bees.

Our main mission when moving in was to tackle those jobs which promote life efficiency. We've had custom sheds built, the loft completely boarded (with ladder), the garage has been painted to make my gym area as well as spotlights in all the upstairs bedrooms. On Friday the painter managed to complete Matilda's & the new babies room (coming October). These rooms have been completely replastered (bye-bye Artex) and we feel great knowing two rooms have been completed before we start any large scale alterations.

The planning application for our extension was submitted 4 weeks ago and there are no comments thus far from any parties. I am currently gathering quotes from builders and hoping to make a decision soon. This build is incredibly important as we see this home as one we will stay in for at least 15-20 years while the kids go through school. It's also where we will both be working so it's more than just a home.

Through work, life & play we tend to always stay busy. Today, we head off to Beth's grandparents in Wellingborough to pop in on our journey to Devon. We are staying somewhere in Gloucestershire for the evening.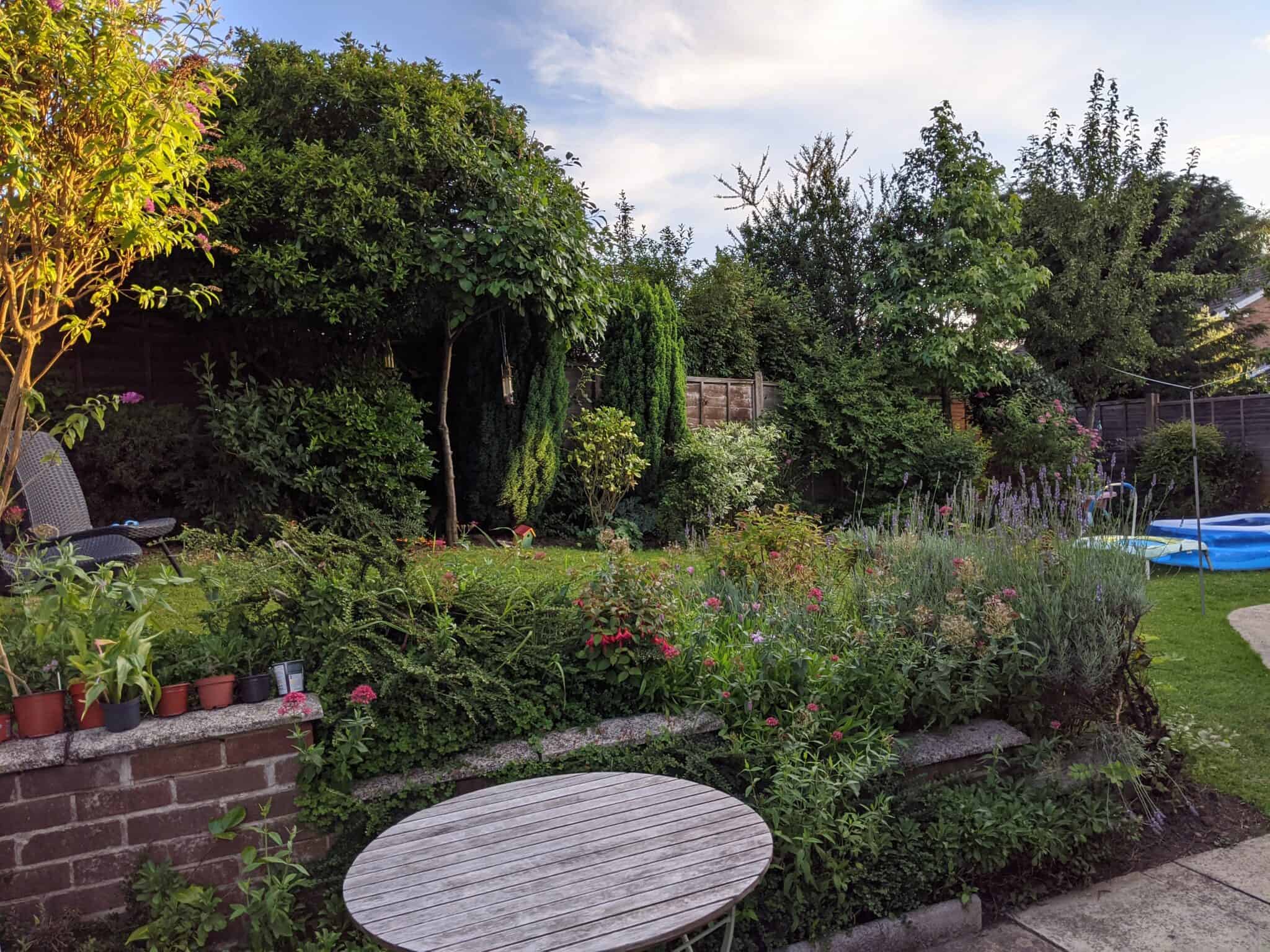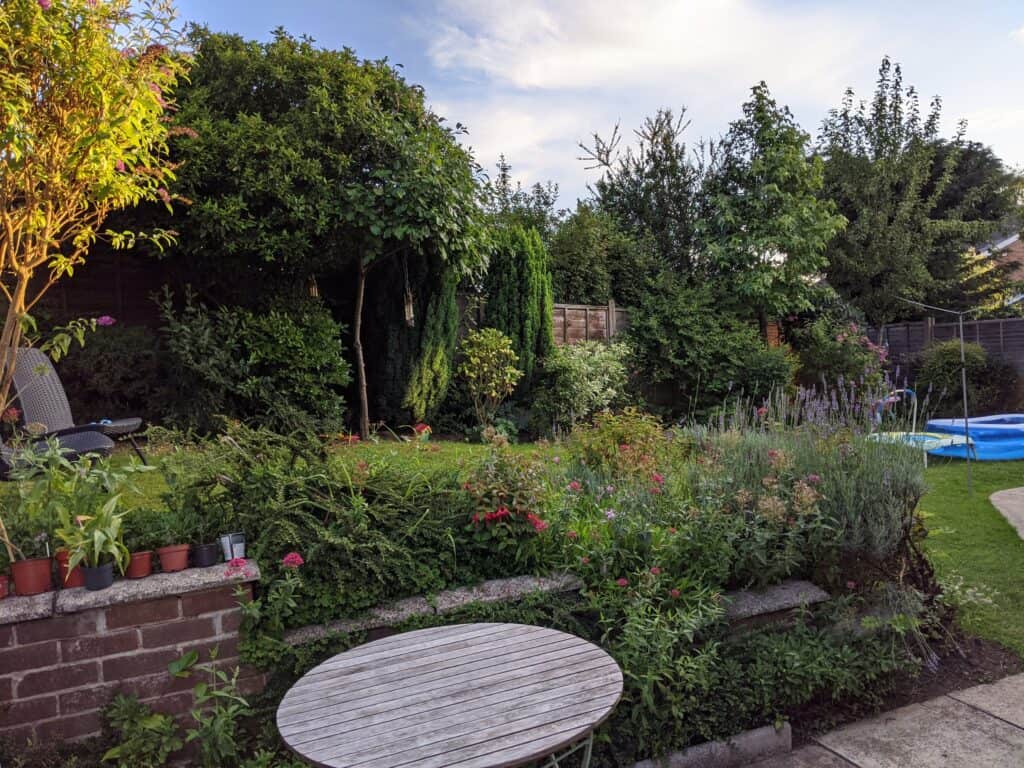 07/08/2020
We are deep into August which is supposed to be our 'quiet' time running an educational business however it's anything but peace and solitude. We have three membership sites going live before September as well as maintaining our current batch.

When I last checked our company Google drive we had over 27 members (Our freelance team). It's fair to say it's become a fully scaled educational business.

Having sold our main asset in January I thought this year would be a year of reflection. Sure there's no pressure to push as hard but our appetite to keep growing remains. Covid-19 and the acceleration of online education have brought about this desire further. Despite selling 58% of our revenue stream it looks as though we will be back to where we were before the sale as we have seen growth in other areas.

Today is my last working day before a week away from the computer. We are heading on a Staycation in a static caravan. Usually, we would be in the South Of France for the month of August however we took a wide berth (pun intended) and decided against going this year. Instead, we head to The English Riviera more commonly known as South Devon. One thing we usually take for granted is the weather. When heading to France I never check as you assume other than the odd thunderstorm it will be great. It's a little different this year as you can never guarantee the weather in the UK.
I hope you enjoy these updates. Have a great weekend everyone!